DATASHEET
Agilence Loss Prevention Analytics for Grocery
As a grocer, your daily store data is one of the most important tools you have at your disposal for understanding how you are doing from an operations and shrink perspective. However, if you do not have any visibility to what the data is trying to say, you may never actually experience the benefits that it has.
Agilence's data analytics platform does the legwork of analyzing your daily store data looking for patterns and events that are important to you as a store manager or shop owner. Whether it be store operations or loss prevention, our software specializes in identifying actionable insights that can help you increase profit.
Trusted by industry leaders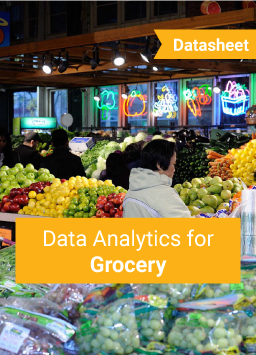 Food retailers have faced new challenges thanks to the growth of e-commerce,
increased organized retail crime, and rapid adoption of frictionless store experiences
such as self-checkout. Winning grocery and supermarket chains are fighting
back with new approaches and new tools to win the loss prevention war.