ON DEMAND WEBINAR
The Data Analytics Hero:The Roadmap to Measuring Promotional Effectiveness
View the recording by filling out the form on this page!
With all of the data that you have available about your customers and prospects, it can be overwhelming to isolate whether your promotions are driving a true net impact.
The purpose of this webinar is to provide valuable information about how a data analytics hero can utilize your transactional data to determine whether your promotions are truly effective or if they're damaging your sales performance.

What You'll Learn From This Webinar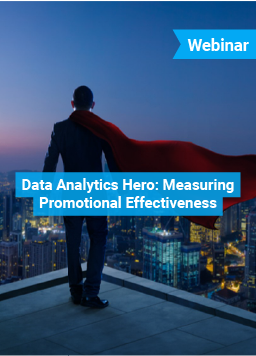 This webinar covers:
The path to success for the modern Data Hero
Removing "false positives" from your promotion performance tracking
Improving the ROI of your loyalty & promotional programs
Use Case: How Operations, Loss Prevention & Marketing tackled a $1.8 Million promotional problem

And, more…